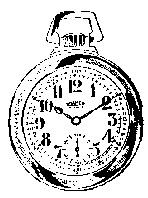 BYRON Updates are very, very easy to install.
Since BYRON is constantly growing – both in size and in features – nearly every update will also include an upgrade to the latest version of the BYRON software. (Upgrades are included in the update subscription price.)
"E-mail" updates are no longer sent via email but we will be calling them that for the time being. They are now downloaded automatically by the BYRON program. Once it's set up, you need only are always sent first. After they are sent to the e-mail subscribers, we wait to hear back from anyone who may have found a bug in the new upgrade. Then, after the bug is fixed and the corrected updates are e-mailed, we begin making the updates on CD for the rest of the subscribers.
Please note that making and mailing CD update packages takes time. CD subscribers won't receive their updates until 3 to 4 weeks after the e-mailed ones are sent to the e-mail subscribers.
---
"E-mail"-updates are now downloaded from the web automatically. It will ask first, to see if you want it right away, but there is no other action needed on your part. So, if you were receiving your BYRON updates on CD, or thinking of doing so, because you wanted their ease of use, you may reconsider.

By the way, if don't want the update at that time, and decide to choose "No," then BYRON ask again the next time you start it up. Don't ever feel rushed, as we now keep them there even after more updates become available.

Getting started is the only tricky part. For new users this will be automatic, as BYRON will ask for an update key. This is the code that tells BYRON how to look for your update. Those who have an older version (prior to March 2006) are sent a file using the old system, and that will ask for the key. The update key can be found here or you can ask for support.
---
Snail-mail updates are simple. Just insert the mini-CD into your PC's CD drawer and it will start on its own.
You will notice that your CD-drive has an indentation (or groove) in the drawer to accommodate mini-CDs.
---
One more important note:
We will never send you an .EXE file by e-mail. If you get one, know that it is not from us. It may be a virus sent as spam. Delete it without running it.